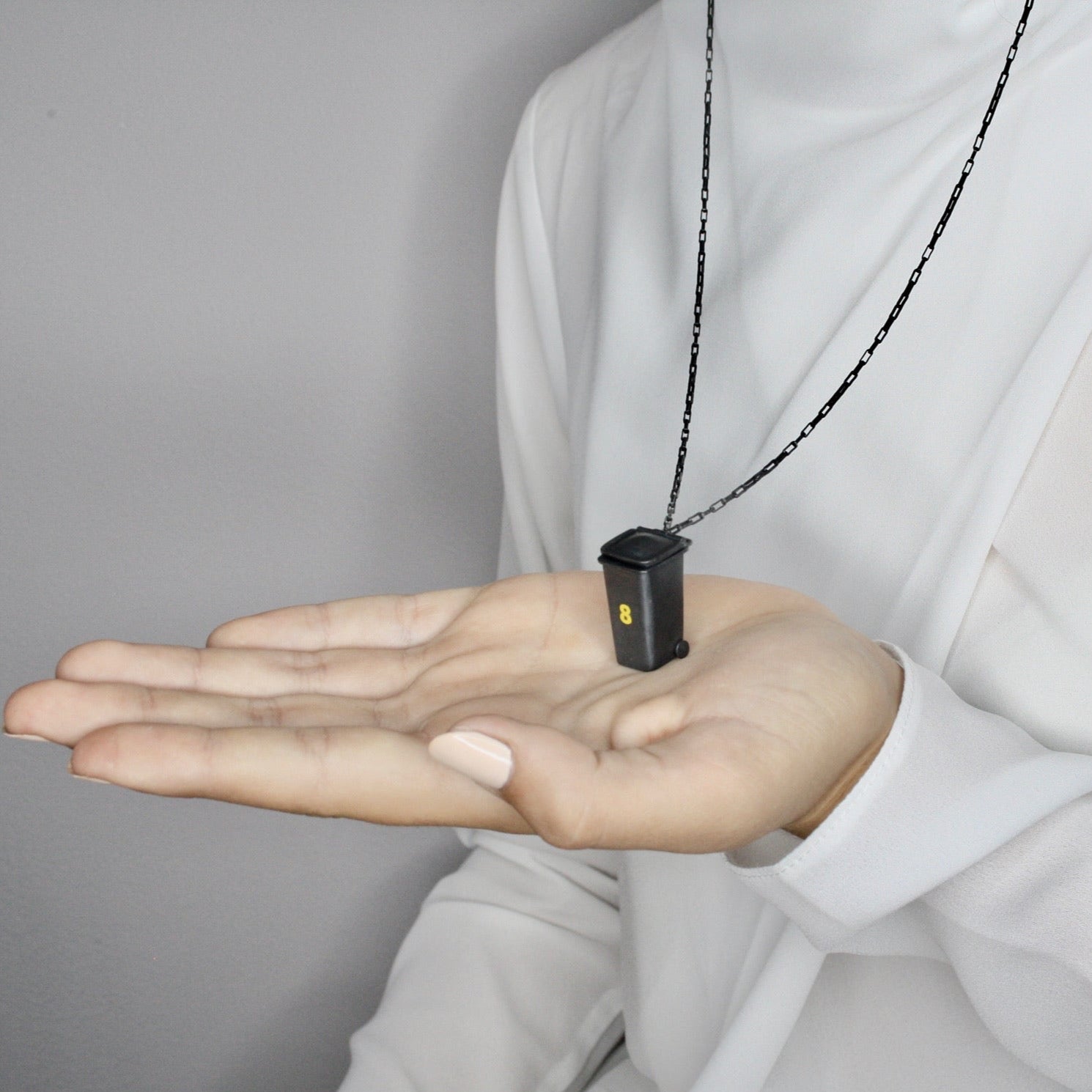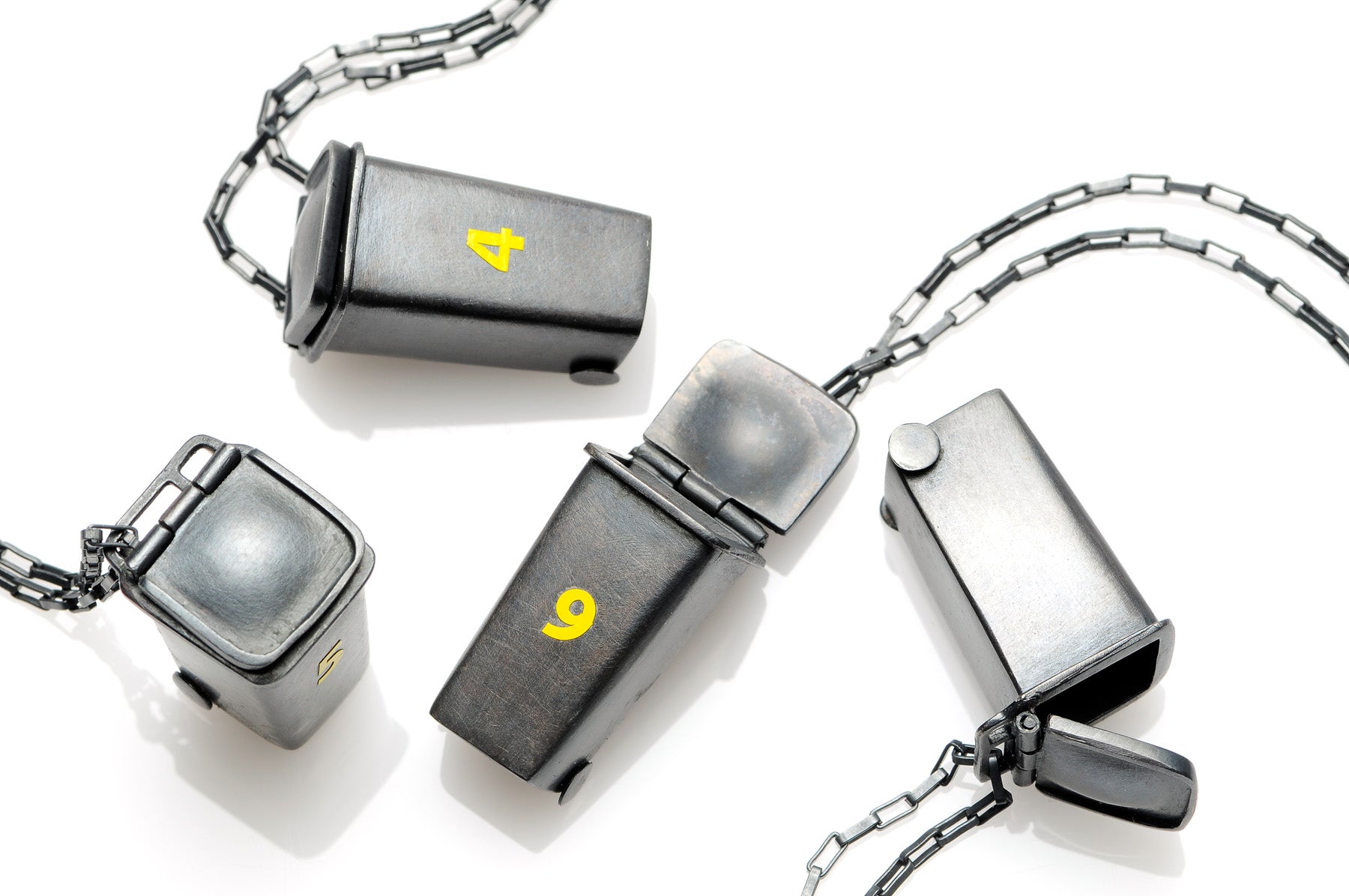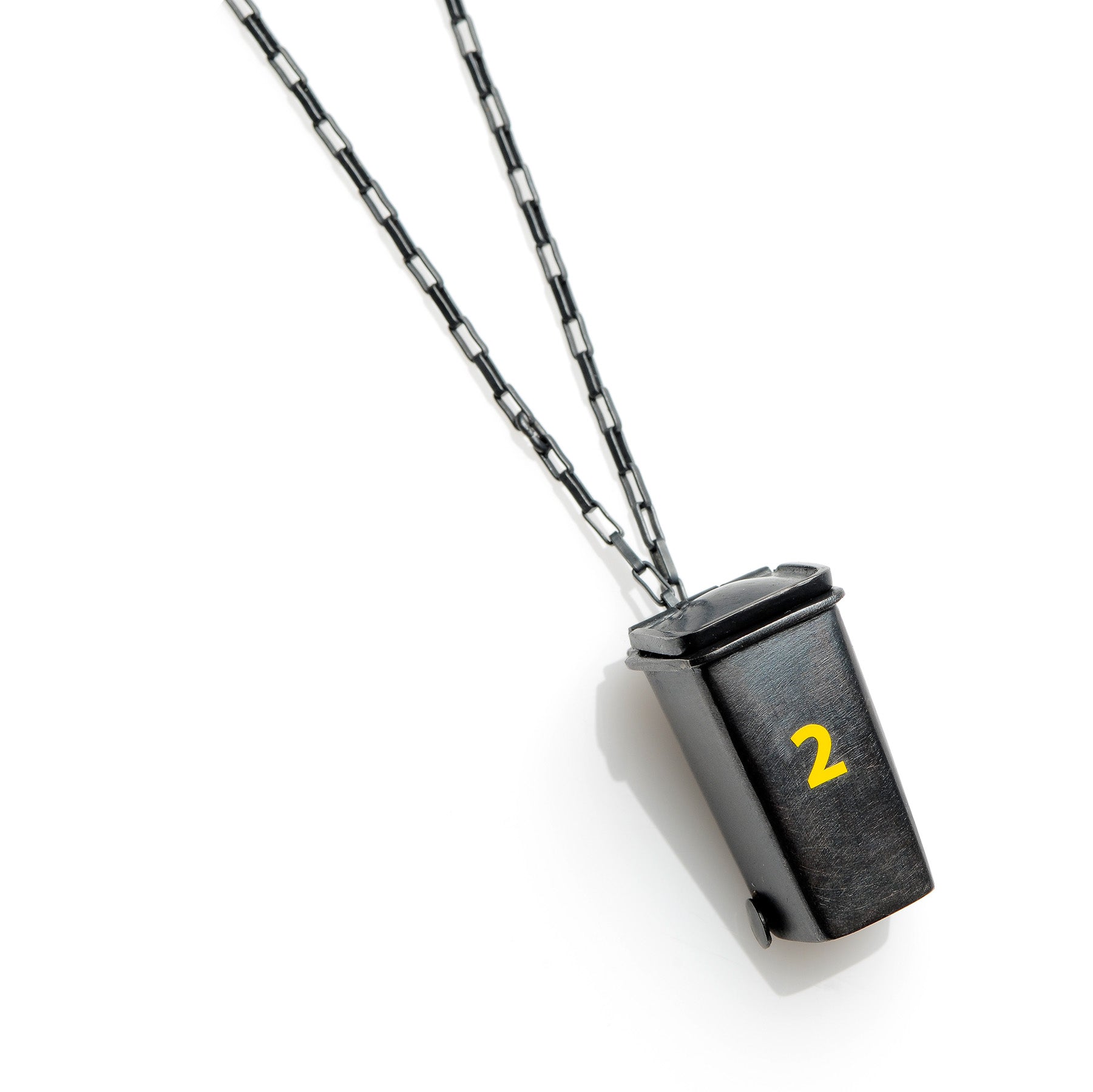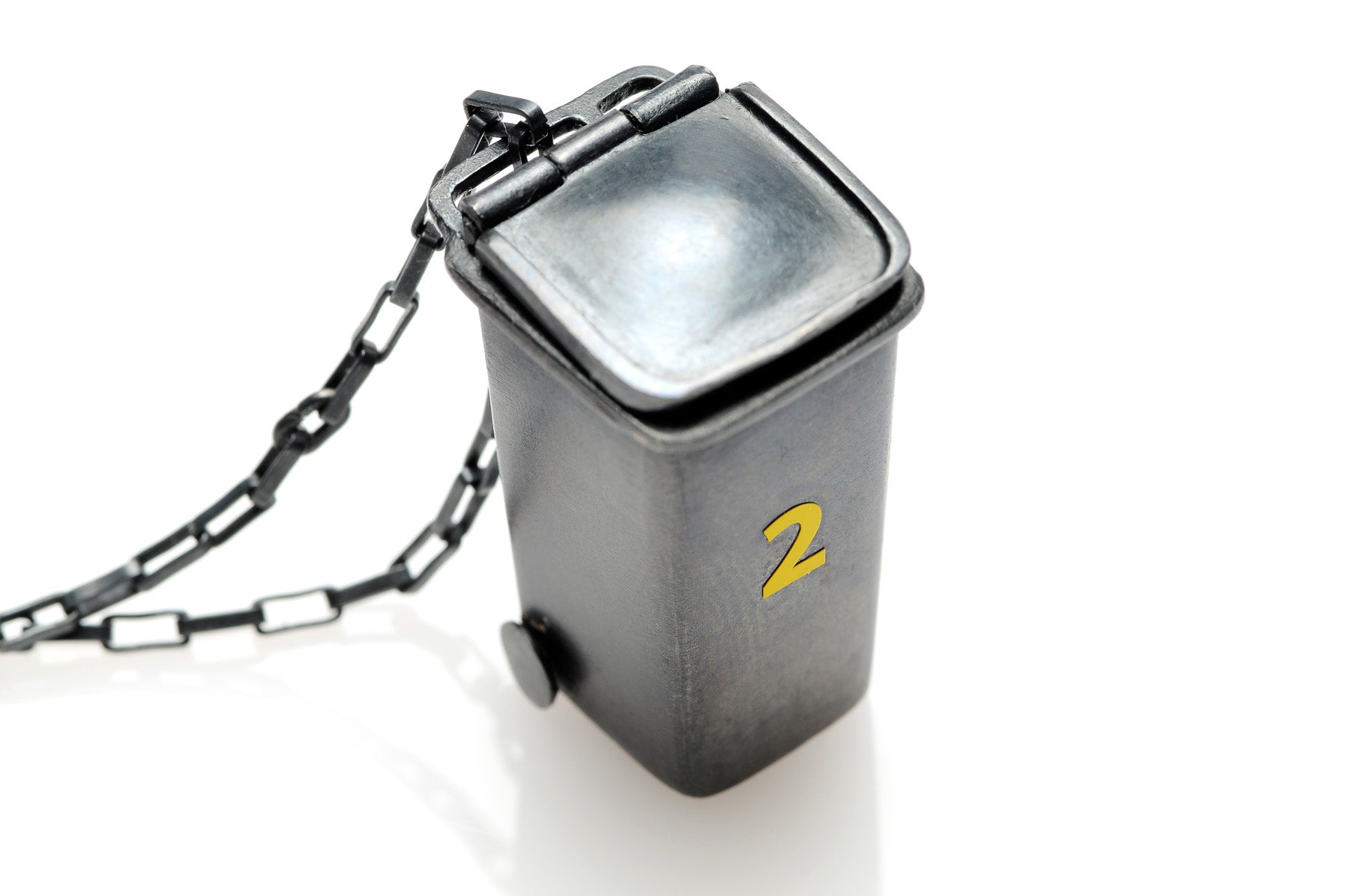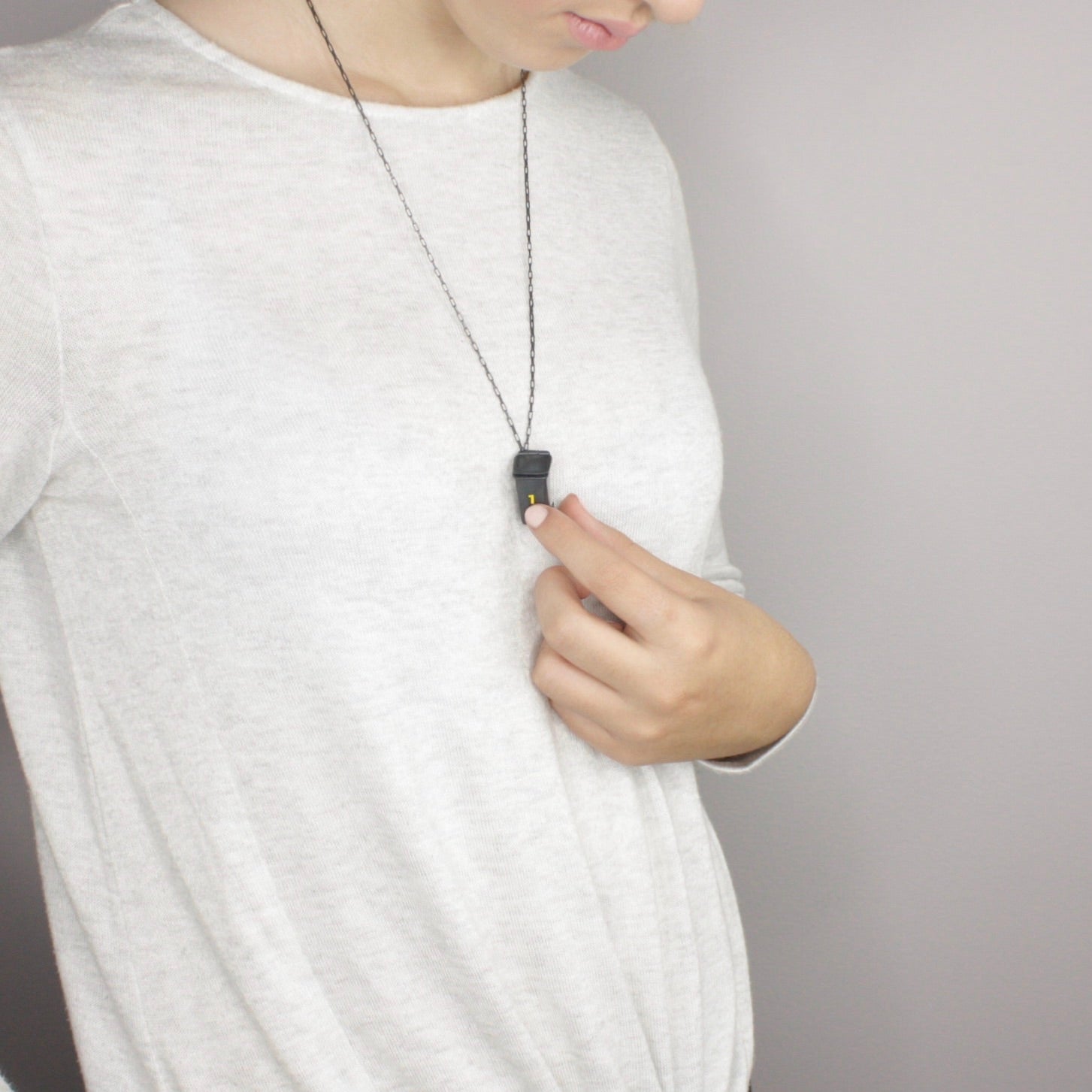 Numbered Wheelie bin necklace
Weekly we see bins piled up over the neighbourhood without a second thought. Yet in the flickering glow of a street lamp these non descript dark forms emit a quiet and unified sense of dependable routine and community.
Made from oxidised sterling silver, these wheelie bin necklaces have moveable wheels and lid and a custom selected bright yellow number. 
The oxidised surface treatment will wear over time, just as our bins do.
All works are proudly handmade in Melbourne, Australia by Taё Schmeisser.
For a non listed custom number quote, please email studio@taeschmeisser.com
Thank you for supporting The Australian Craft and Design industries.
Numbered Wheelie bin necklace
Shipping
Hand made
Orders are hand made and will require 4-6 weeks from date of purchase.
If you have a deadline, we are happy to help, simply email studio@taeschmeisser.com
Order tracking
Items will be sent with tracking and full insurance so you can rest easy that the beauties will be with you soon!
Get in touch
Need a hand?
For bespoke quotes and queries, simply email studio@taeschmeisser.com
Radiance bands
the perfect stack