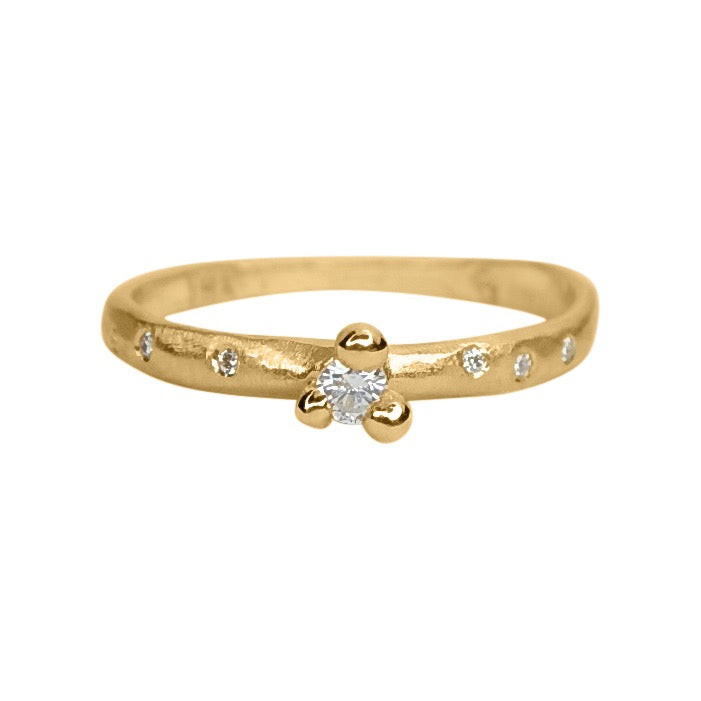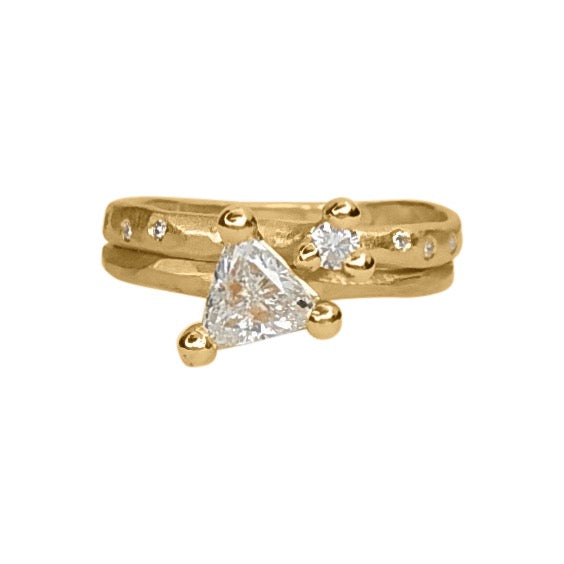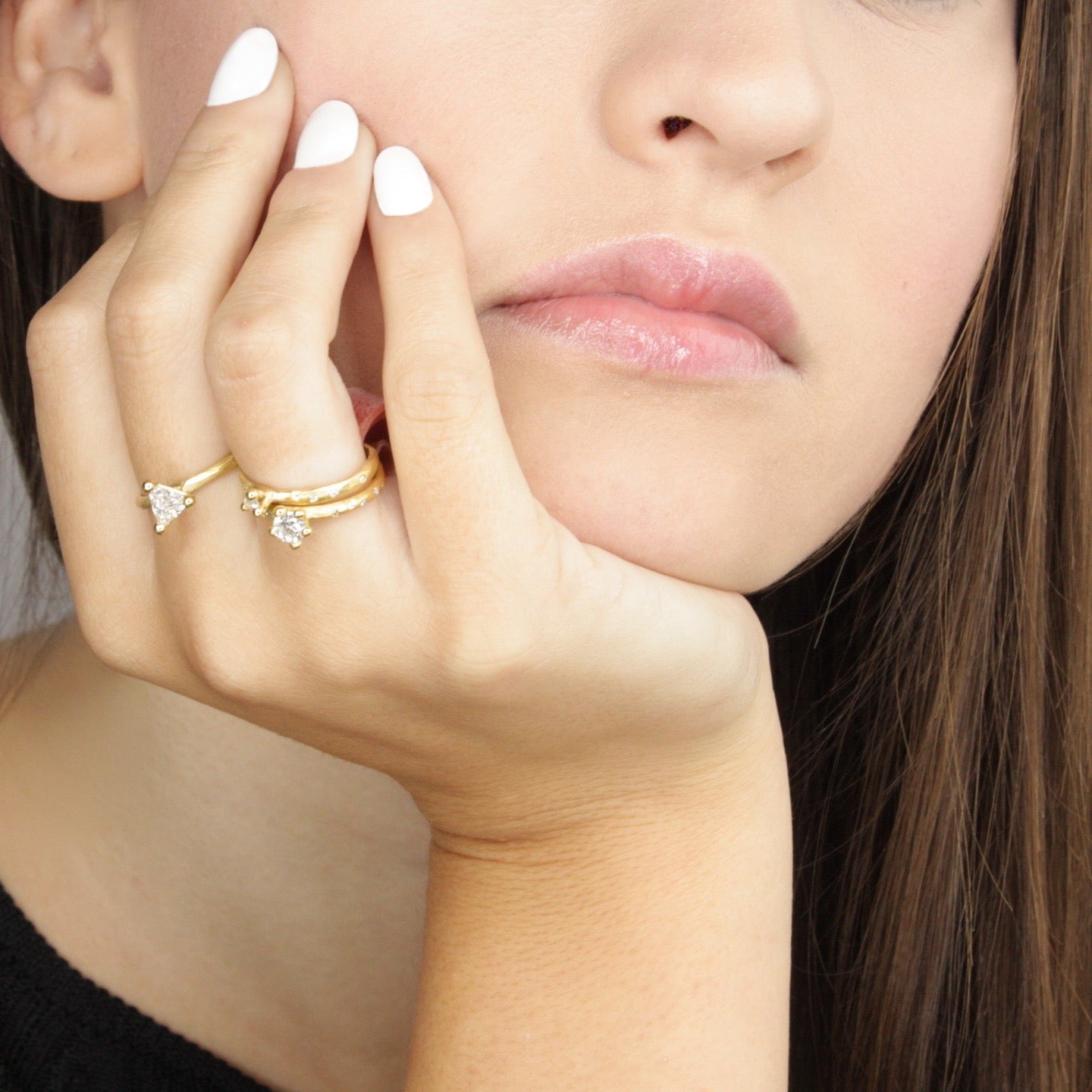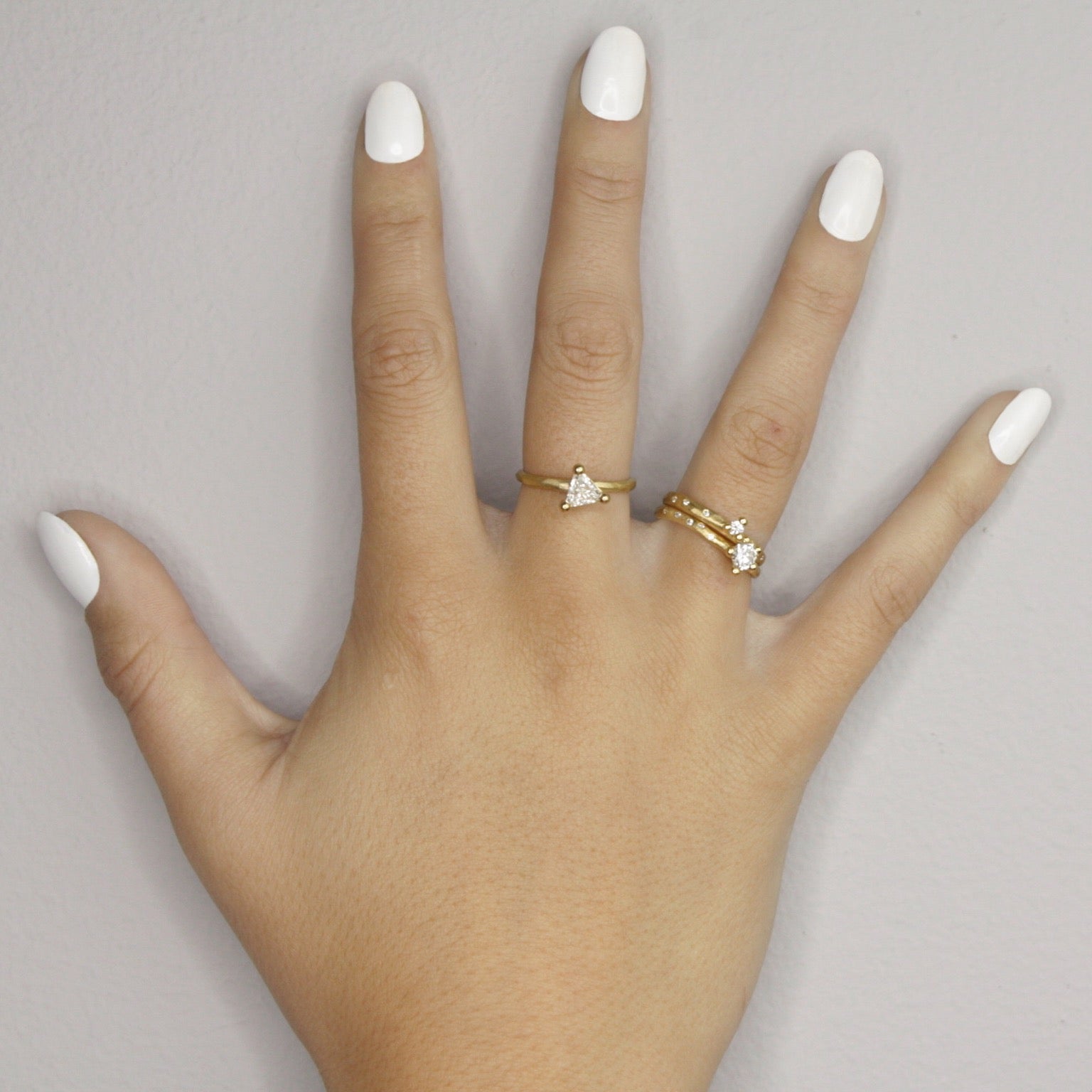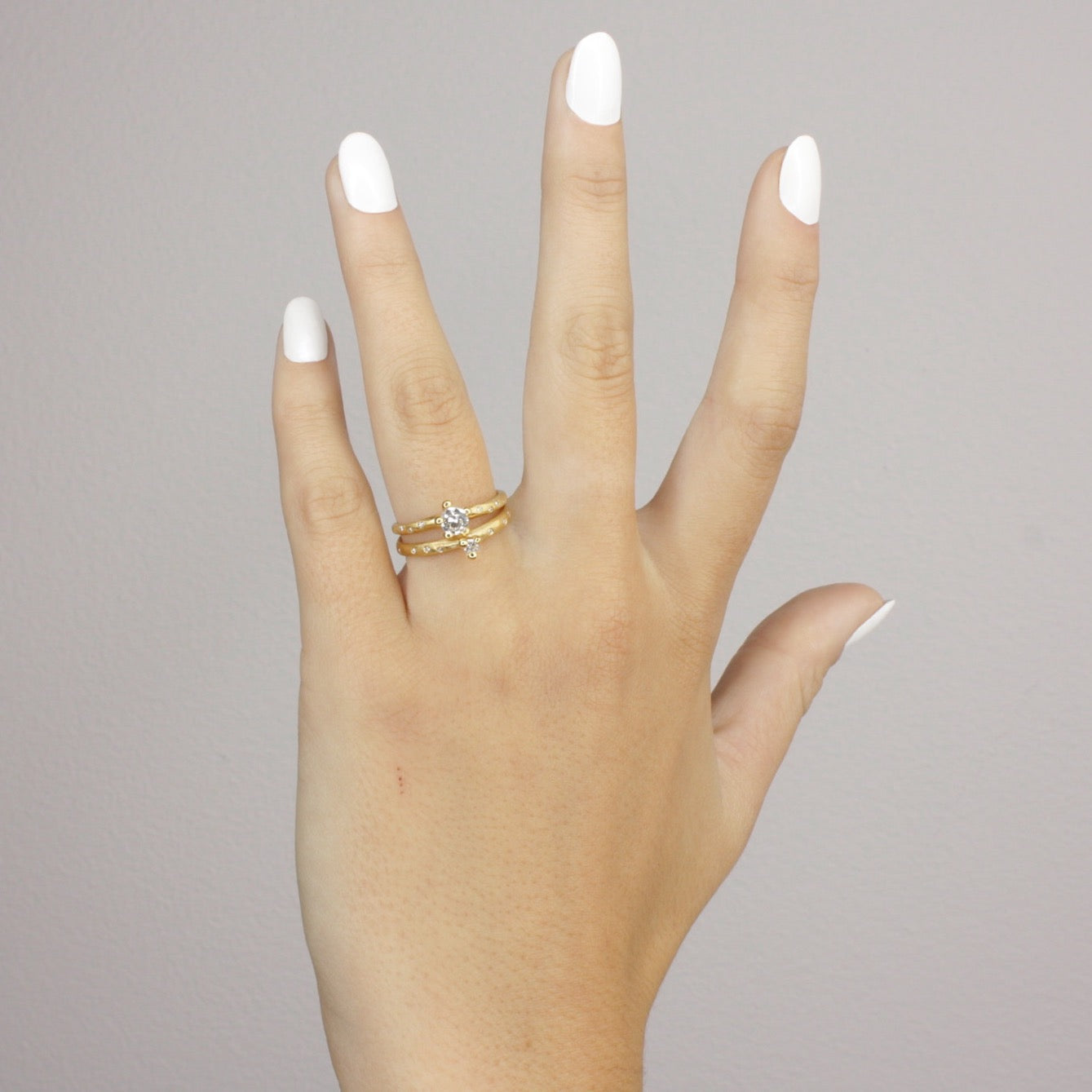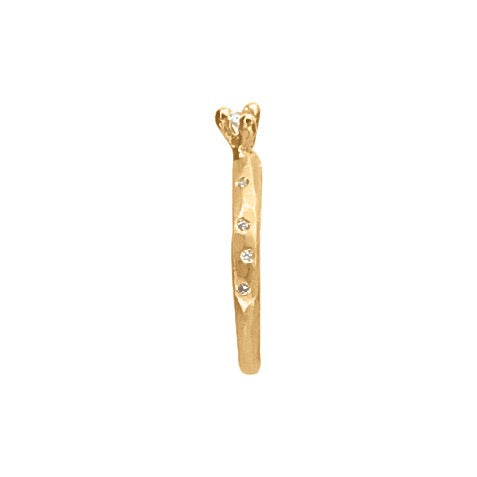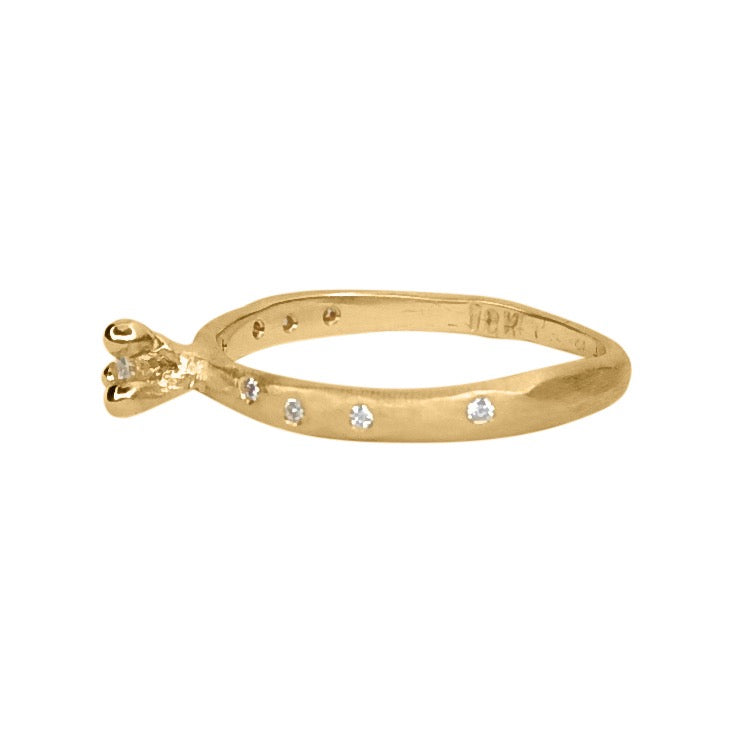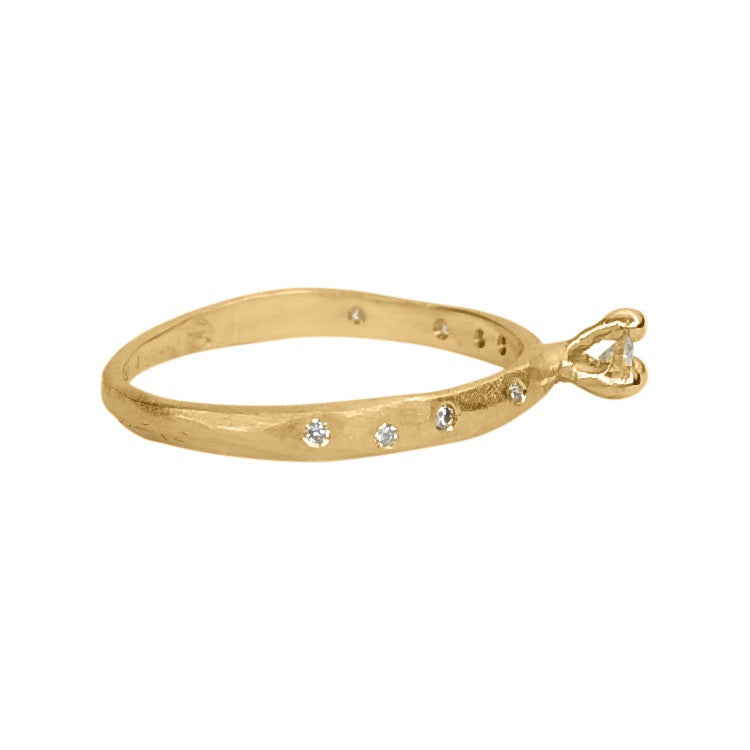 Budding in bloom Diamond and yellow Gold ring
This beautifully textured 18ct yellow Gold ring features a central 6pt brilliant white Diamond with 8 petit diamonds sprinkled around the entirety of the band, ensuring glittering fire from every angle. The form and satin finish of the band reinterprets the raw textures of the beautiful and fragrant cherry blossom branches.
The hand worked Budding in bloom Diamond and yellow Gold ing is proudly handmade in Melbourne, Australia by Taё Schmeisser and can be worn on its own or as an accompanying ring to any 'In Bloom' signature rings (As picture with the In Bloom Trilliant Diamond and yellow gold ring).
Please note the size you would like in the 'notes' section at checkout, being sure to select the relevant size option below. Order is for ONE ring.
Thank you for supporting The Australian Craft and Design industries.
Budding in bloom Diamond and yellow Gold ring
Shipping
Hand made
Orders are hand made and will require 4-6 weeks from date of purchase.
If you have a deadline, we are happy to help, simply email studio@taeschmeisser.com
Order tracking
Items will be sent with tracking and full insurance so you can rest easy that the beauties will be with you soon!
Get in touch
Need a hand?
For bespoke quotes and queries, simply email studio@taeschmeisser.com
Radiance bands
the perfect stack